A Rail Fleet For Everyone
It's time for riders in Connecticut to feel that their train rides are the most productive and comfortable part of their day. Replacing aging train cars will provide a modern, connected customer experience. The expanded rail fleet will enable more frequent service throughout the state and new express services to New York City.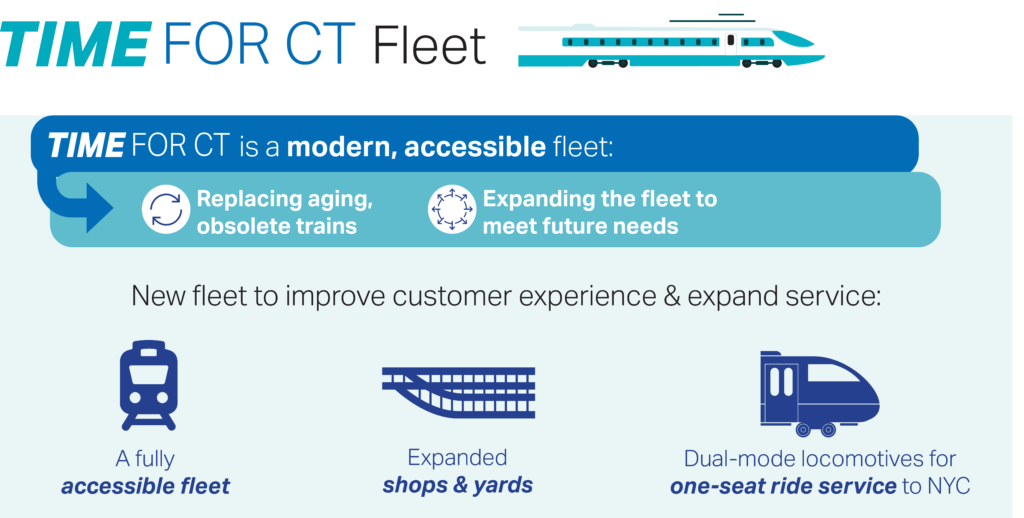 Project Spotlight #1
Rail Car Procurement to Replace & Expand Aging Fleet
CTDOT is in the process of procuring state-of-the-art rail cars to meet the diverse needs of Connecticut's rail customers. This rail car procurement is informed by two years of engagement with a Customer Advisory Panel.  CTDOT will continue to work with the Customer Advisory Panel as the new rail cars are designed and manufactured.
Project Spotlight #2
Modernizing the New Haven Yard
Upgrading and expanding the New Haven Yard will allow for an increase in Connecticut's fleet. That means newer, more comfortable cars and more frequent service. Visit the project map for more information.