It's time for better rail service in Connecticut. Faster and more direct rail service with better connections within Connecticut and to New York City will reduce emissions and enhance access to economic opportunity. CTDOT, in partnership with Metro-North Railroad and Amtrak, will increase train speeds and decrease travel times, saving riders 82 hours annually.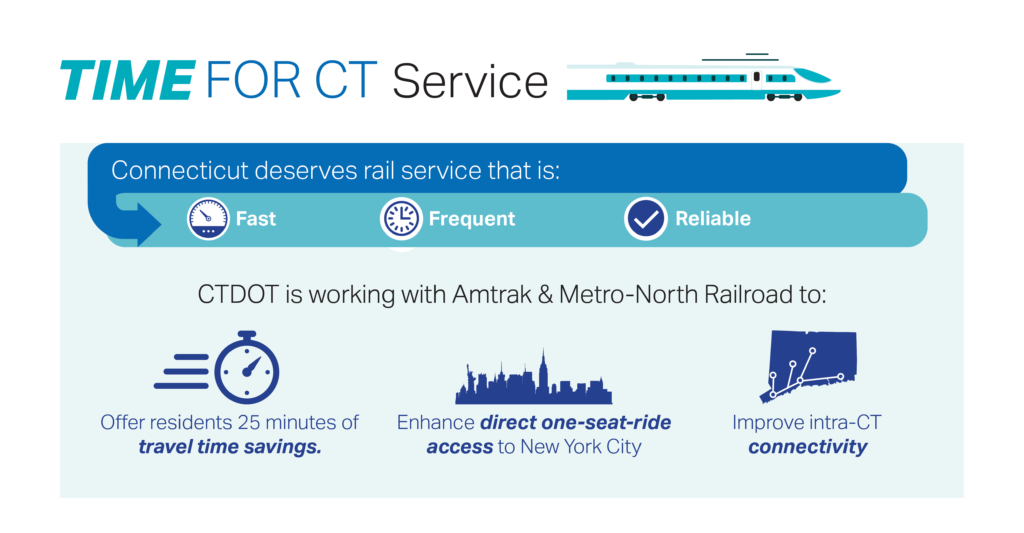 Project Spotlight #1
New Haven Line Super Express
A recently-launched Super Express decreased travel times between New Haven and New York by approximately 10 minutes. Travel time savings will increase by up to 25 minutes by 2035 with a series of infrastructure investments identified in the recently-completed New Haven Line Capacity and Speed Analysis. Visit the project map to learn more.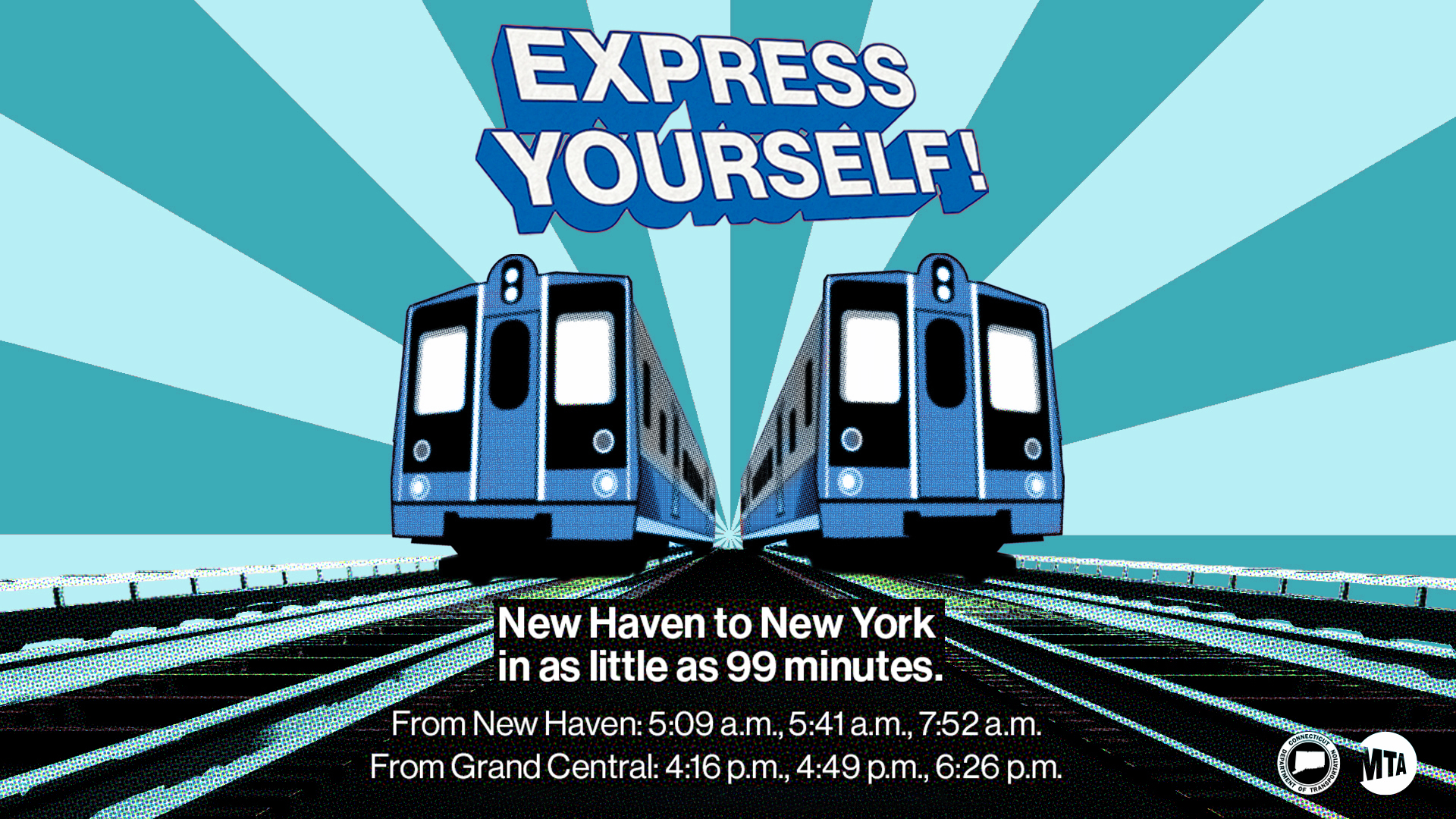 Project Spotlight #2
Hartford Line Express
In June 2023, Connecticut DOT, Massachusetts DOT, and Amtrak added two new Amtrak Northeast Regional trains originating on the Hartford Line, offering one-seat rides to New York City.  The morning train arrives in New York City before 9 am, making it easier to get from Hartford to New York City in time for a morning meeting or appointment. View the press release to learn more.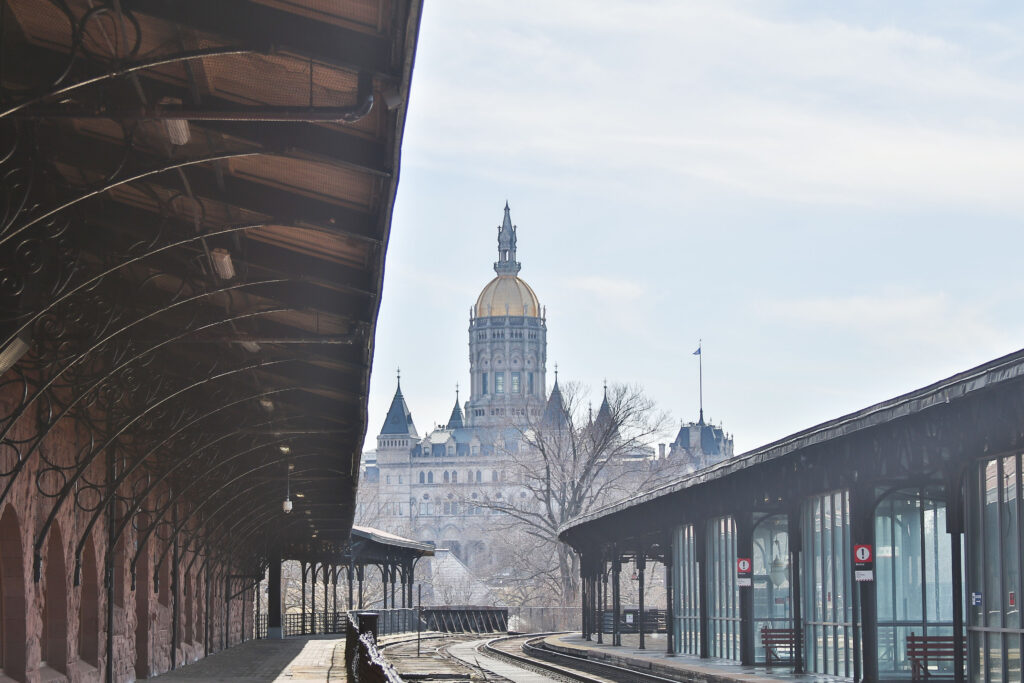 Project Spotlight #3
Waterbury Line Service Expansion
Substantial infrastructure and safety improvements on the Waterbury Branch Line allowed for seven new weekday trains, increasing the number of weekday trains from 15 to 22 – a 47% increase. These trains expand travel options in the Naugatuck Valley. Visit the project map to learn more.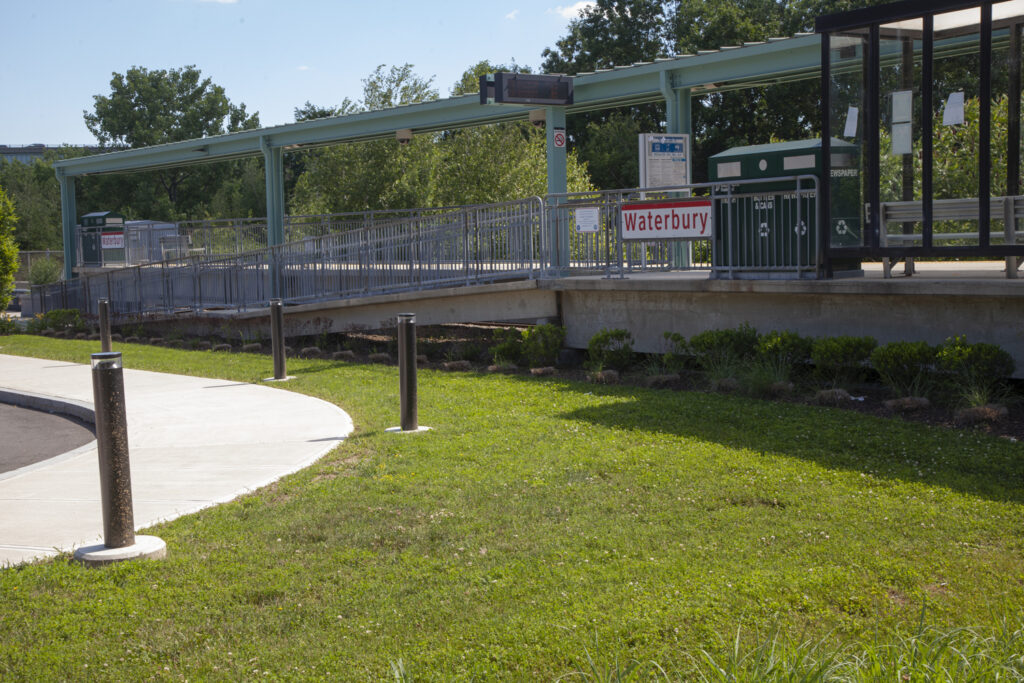 Related Projects and Programs
NECC C37  The Northeast Corridor Commission's reinvestment plan for improving rail service along the Corridor over the next 15 years.